Lately, I've thought about becoming a webcam actress to make extra money and have extra fun(!) doing live cam shows. I wouldn't work for a studio, I'd feature myself directly on one of the top platforms. However, I feel overwhelmed with making a decision about which webcam site to join and what type of shows to offer. I've also thought about doing one of the "Fans" subscription websites, but these sites seem oversaturated. Literally, how would I stand out from the thousands of girls and celebs posting photos and videos for their fans plus selling their Whatsapp handles for private chats?
Here is a girl, SexyStellaUK, who makes appearances on FreeFunCam.com. She obviously loves to perform cam to cam masturbation shows. If you don't know how cam sites work, some girls do one-way broadcasts where they stream their show to one or more viewers, but they don't look at any viewer's cam. Some girls like Stella want to engage in an interactive cam experience and enjoy mutual masturbation. Curvy or thick girls are "in" right now and while I have curves, I'm not a curvy or thick girl. Would I be popular? Or would guys be looking for curvy and cute girls next door like Stella?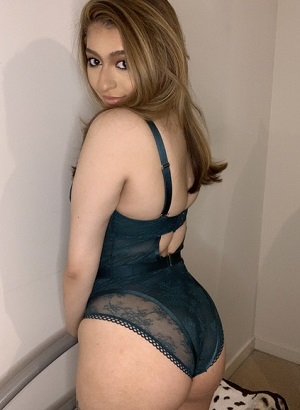 And would I want to stuff every orifice I have with sex toys? No, that's definitely not my jam. So many girls like Stella do just that at a client's request. More power to her for making fantasies cum true! I'm more of a Femdom and would prefer directing a client to become an obedient slave than being told where to stick my dildo or vibrator. So, if you enjoy a curvy girl doing cam to cam shows with sex toys, check out Stella!