Feed my high heel addiction now! I need more, more, more. And I need more sexy boots, too. ♫ One of these days my boots are gonna walk all over U ♫ . I like to shop online for heels and boots. UR going to give me an online eGiftCard to Zappos.com and feed my high heel addiction… I know UR addicted to me feet and heels too, aren't U! Confess! U want me to strut in my stilettos while U crawl behind me begging to kiss my heels, suck them, lick them. Even clean the dirty soles. Or U want to kiss my toes, lick my pretty feet. Or U want to sniff my heels or drink champagne from my Princess heels, well sniff! Gulp down the champagne. Cristal not Corbel!
If U have a foot fetish, it's time to indulge me. I will control U with my perfect feet and heels.
This is what I want to see at my door foot bitches! Click on the box and send me a Zappos eGift Card!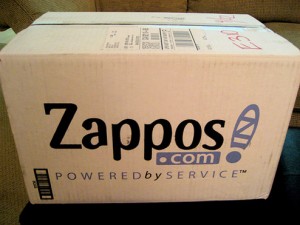 Send to me at: